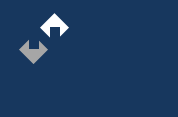 Nunally Laboratories is a multi-program laboratory managed and operated by the Mindset corporate collective.

Please enter your NL issued credentials to proceed:

NL DELIVERS TECHNOLOGIES TO MAKE GAS PIPELINES SAFER

NL technology propagates ground penetrating radar (ultra-wideband) through the natural gas atmosphere inside the natural gas transmission lines.  The wireless noise level is very low, interference from outside is virtually non-existent and the characteristics of the collected signal are driven by the integrity of the metallic and/or channel defined by the polyethylene pipeline itself. Real-time analysis of the received time-based signals which are modified by the spectrally isolated mediums channel (such as natural gas pipelines), can provide deep understanding of the integrity of the pipelines both immediately and over time.

Programs

Defense Systems

Homeland Security

Communications

Microelectronics

Working With NL

Technology Partnerships

Licensing / Technology Transfer

Technology Development Centers

About

Leadership

Mission

Responsibility

Strategy

Research

Research Centers

Technology Deployment Centers

Laboratory Directed Research & Development